CK-100 CK100 V46.02 with 1024 Tokens Auto Key Programmer Newest Generation SBB
CK-100 CK100 V46.02 with 1024 Tokens Auto Key Programmer

Advantage:
1. CK 100 Key Programmer Software Version: 46.02
2. Language: English,Italiano,Deutsch,Francais,Espaniol,Portugues,Turkish
3. It contain 1024 tokens,when use out ,pls buy the SK117-S from us
4. Support Toyota G Chip
5. It is a new generation of the SBB Key Programmer, the replace version
CK100 Key Programmer Packing List:
1pc x Main Unit
1pc x USB Cable
1pc x Power Supply
1pc x Packing Carton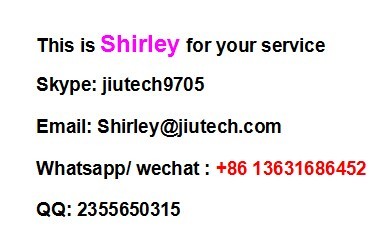 Notice:

1. Can't Update
2. If CK100 fails to adapte key, pls disconnect OBD16 adapter and car, after 10 seconds connect again, otherwise vehicle immo system may get damaged and CK-100 will be locked too
3. Need pin code to do Ford
Compared with Silca Sbb, CK-100 Auto Key Programmer New Add Models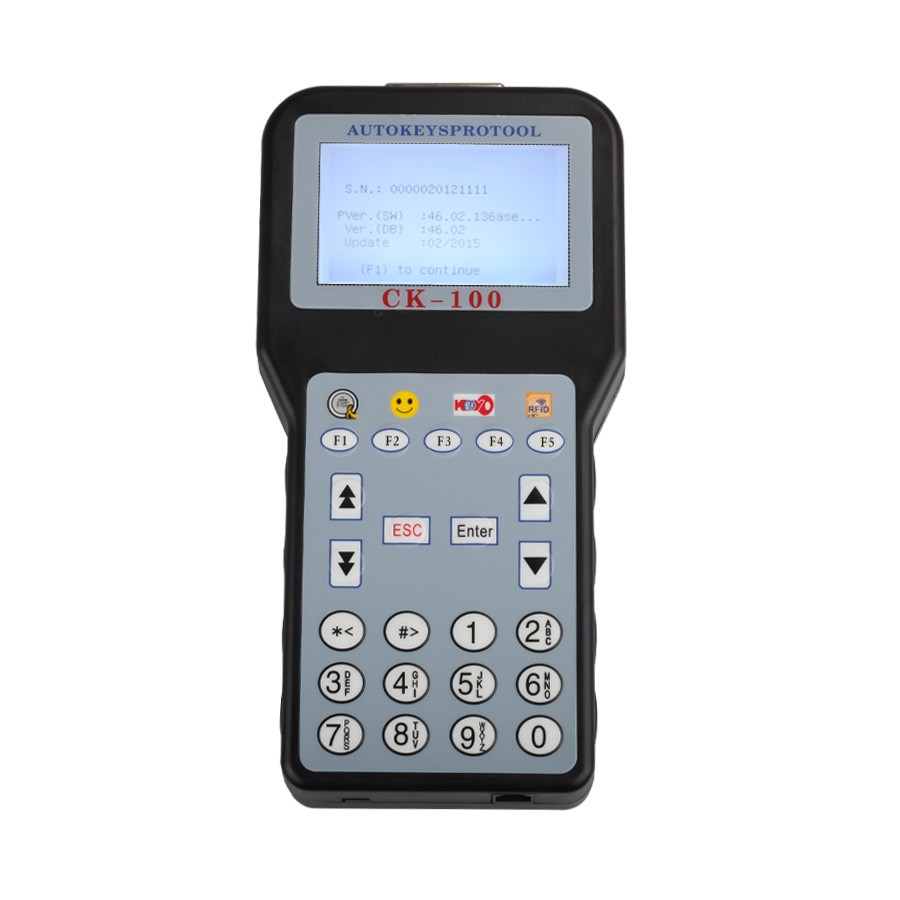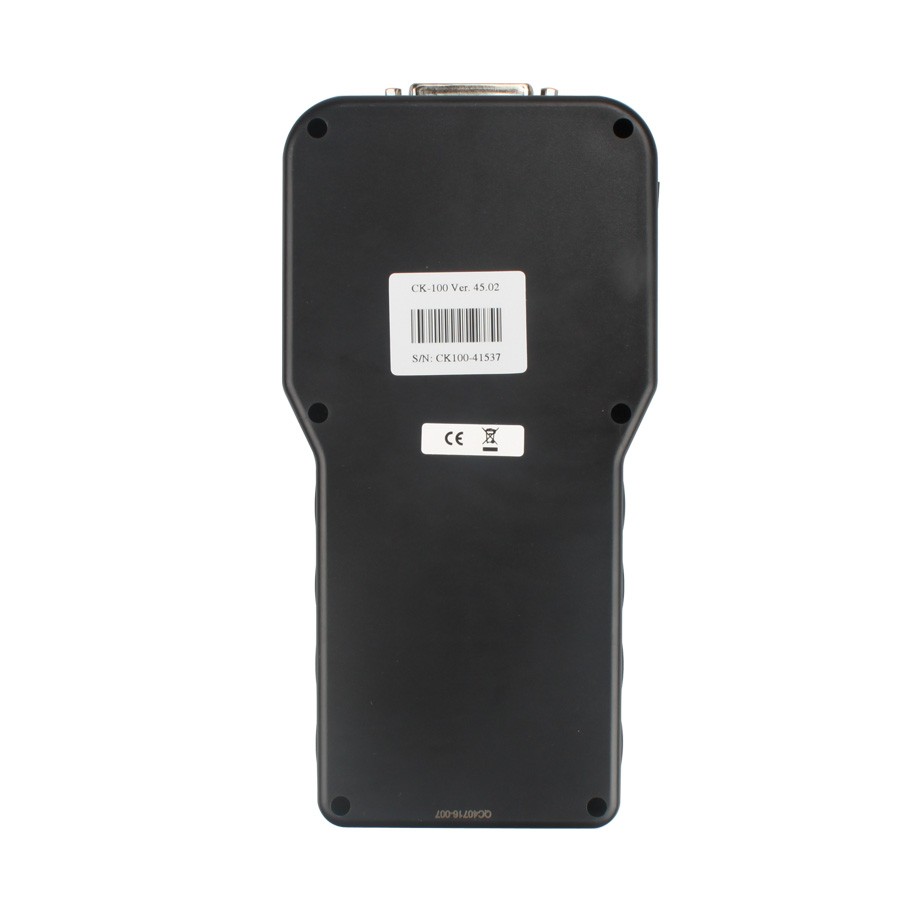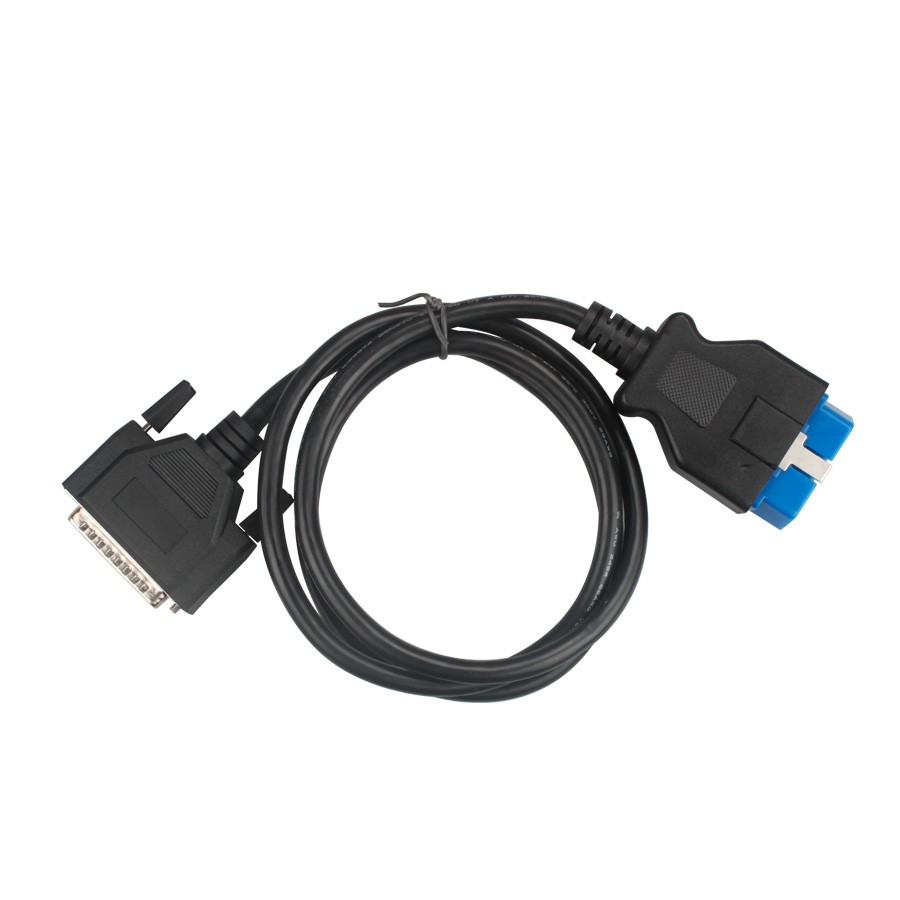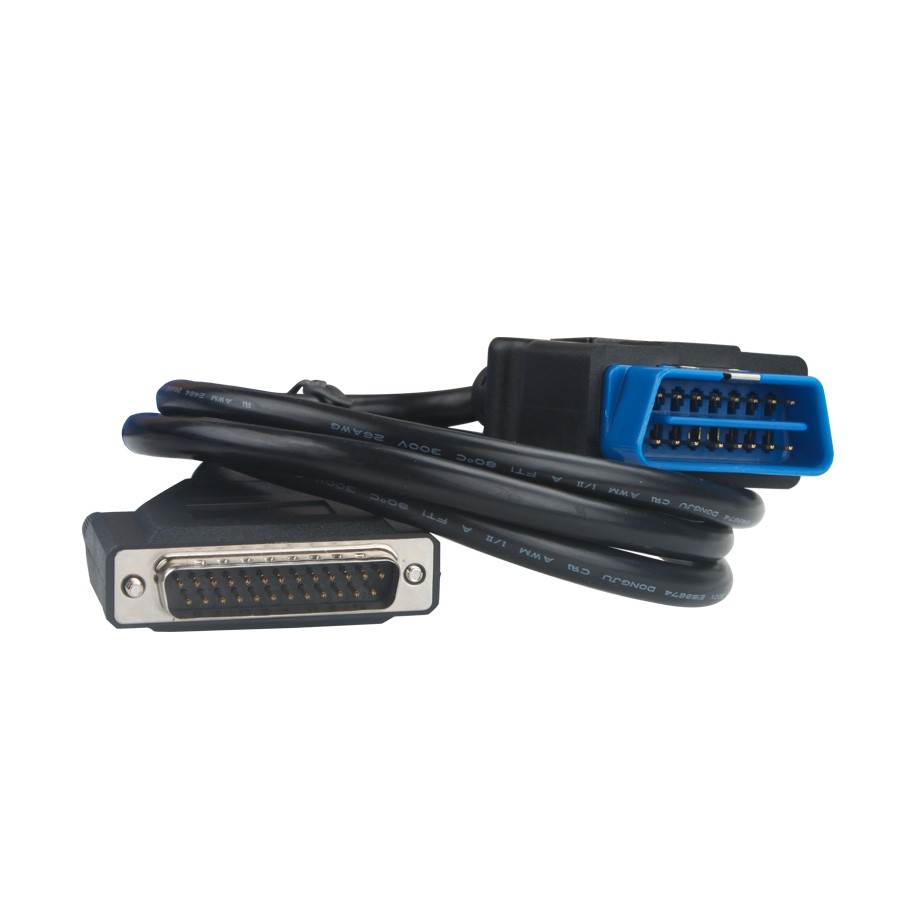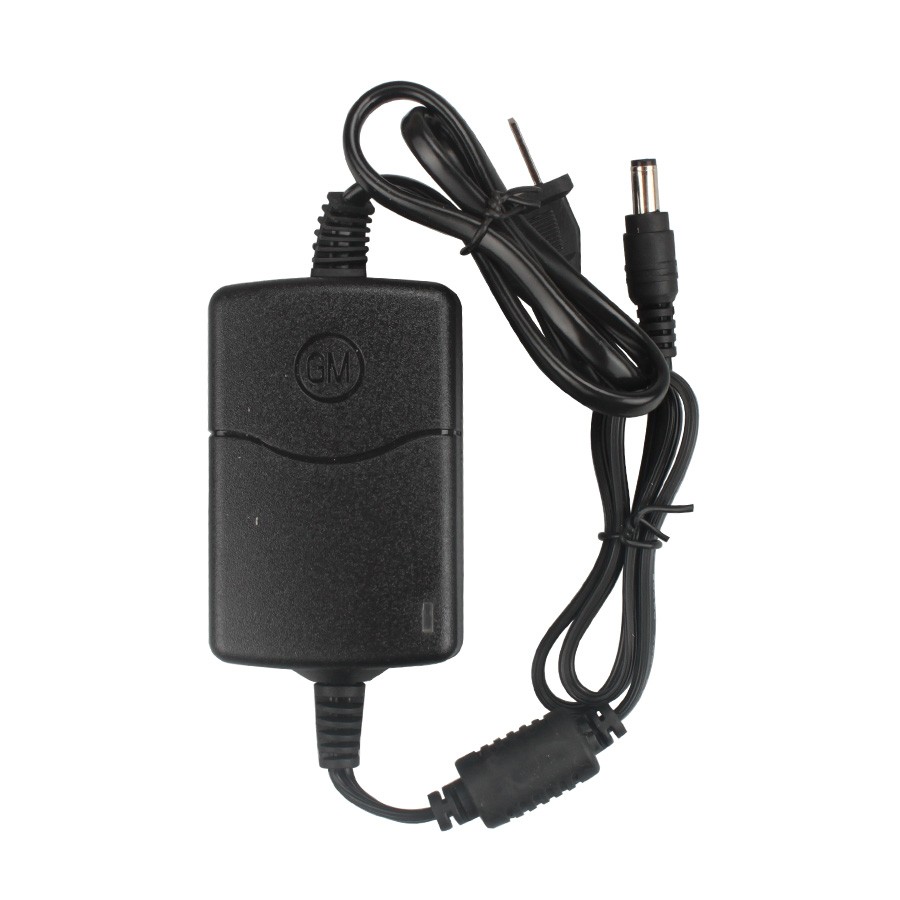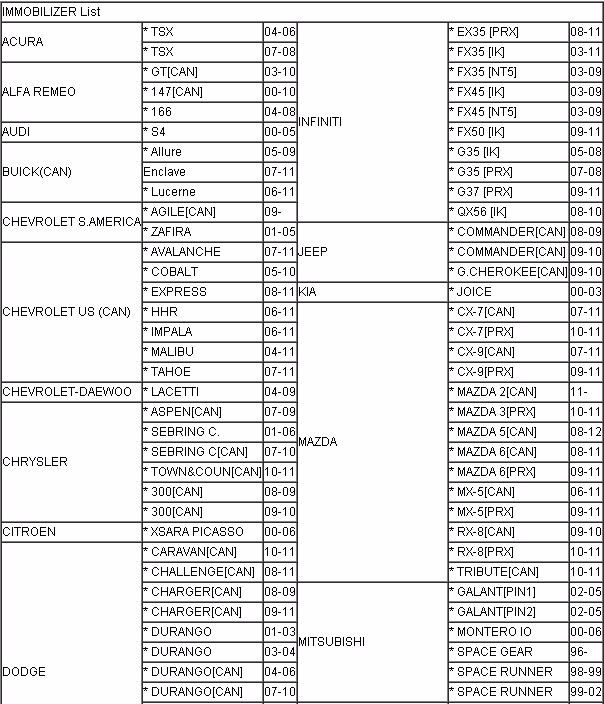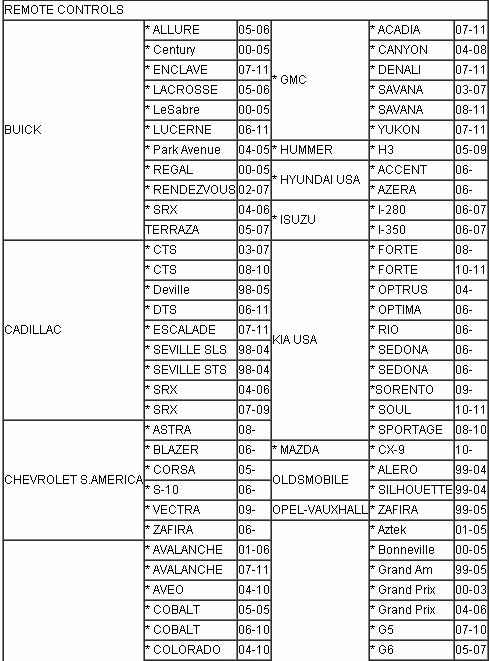 CK100 Key Programmer Image Display: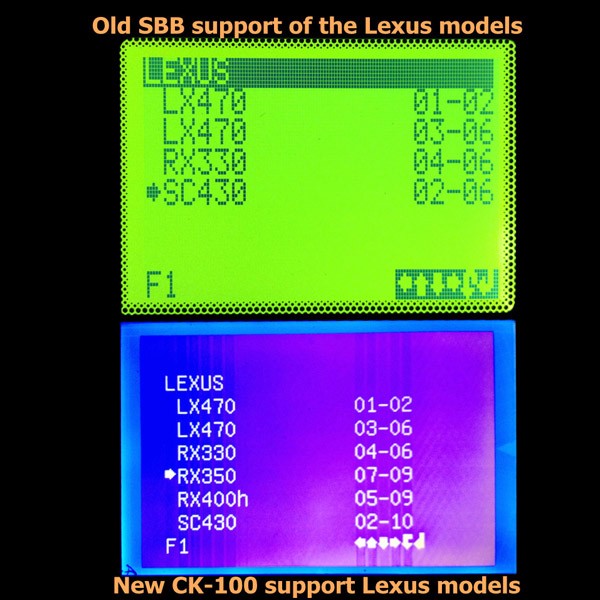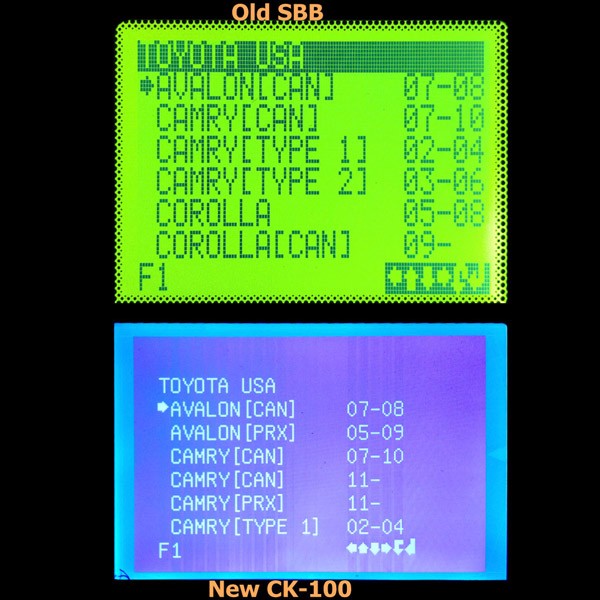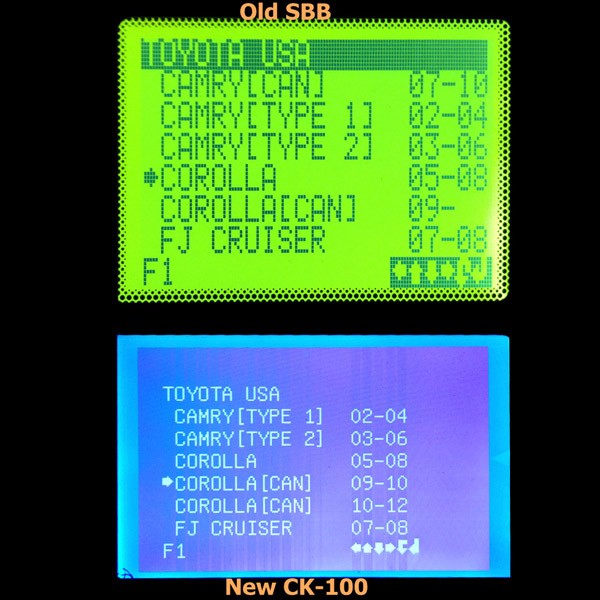 FAQ:
Q: Does CK-100 work on Toyota G Chip
A: Yes, It can do this
Q: If it can work on Ford?
A: Yes, but pin code need for Ford cars
Q: Does it support update?
A: No, it can not update now
Q: I follow the video, open the device, while this information comes out "PRESS ESC TWICE PLEASE", I follow this to press ESC twice, while nothing happen, what I can do now?
A:Please connect the device to 12v power supply to test.
Q: Does the SK117 support corolla 2011 camery 2012?
A: pls use allscanner it3 for this model.
Q:Can it read pin code?
A:Yes,it can,but depends on brand.
Q:Dear sir,I have 2002 ford explorer,I want to buy T300 or CK100,can you advise which is better for my car?
A:T300 is better for old cars,but still need to check if the key program has the adapter for your car.